Britain summoned the Iranian ambassador on Monday for targeting an Israeli oil tanker in the Arabian Sea off Oman.
The British Minister for the Middle East informed the Iranian ambassador of his protest against the attack on the Israeli ship.
On the other hand, the Iranian foreign ministry summoned the British chargé d'affaires to Tehran in response to the summons of his ambassador to London.
On Sunday, British Foreign Minister Dominic Raab accused Iran of being responsible for the "deliberate and targeted" attack on an Israeli-linked oil tanker off the Oman Sea.
"Britain is working in working with its international partners to provide a strong response to this unacceptable attack, "he added.
"Iran must stop these attacks"
He stressed that Iran must stop such attacks and that ships must be able to sail freely according to international law.
For its part, Israel also announced on Sunday that it has prove intelligence that confirm Tehran's involvement in targeting the ship in the Arabian Sea. Israeli Prime Minister Naftali Bennett revealed that Iran is cowardly trying to evade responsibility for targeting the ship, as he said.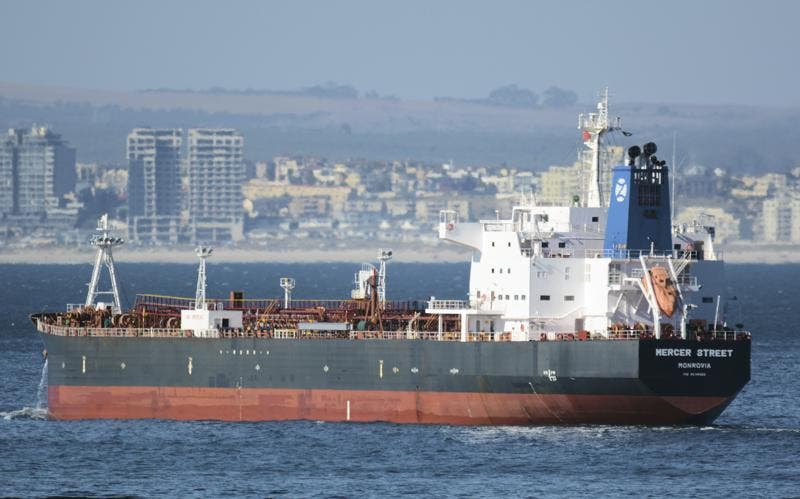 Attack in parade
He explained that Iran attacked the ship with drones and wanted to hit an Israeli target, but the incident led to the killing of a British citizen and a Romanian citizen, noting that the attack was a reminder to the world. of the "Iranian aggression", according to an American site.
He also stressed that such operations not only pose a threat to Israel, but also affect international interests and the freedom of maritime navigation.
This came after the Iranian Foreign Ministry denied Tehran's involvement in the attack on Sunday, as its spokesman denounced Israel's allegations, saying they were "unfounded".
Read More About: World News