The Saudi stock market index closed today's session, in rise of 0.66%, rising 89.37 points to 11,829.76 points, with transactions for 5.4 billion riyals.
The volume of shares traded was 140 million shares, united by over 240 thousand transactions, in which shares of 102 companies recorded an increase in value, while shares of 88 companies closed.
GIB Capital Advisory Chief Abdullah Al-Hamid said, in an interview with Al-Arabiya, that the momentum of IPOs in the market drives optimism in its deepening, explaining that with the offer of 30% of the "Tadawul" group, the multipliers of its profitability will be close to those of the market.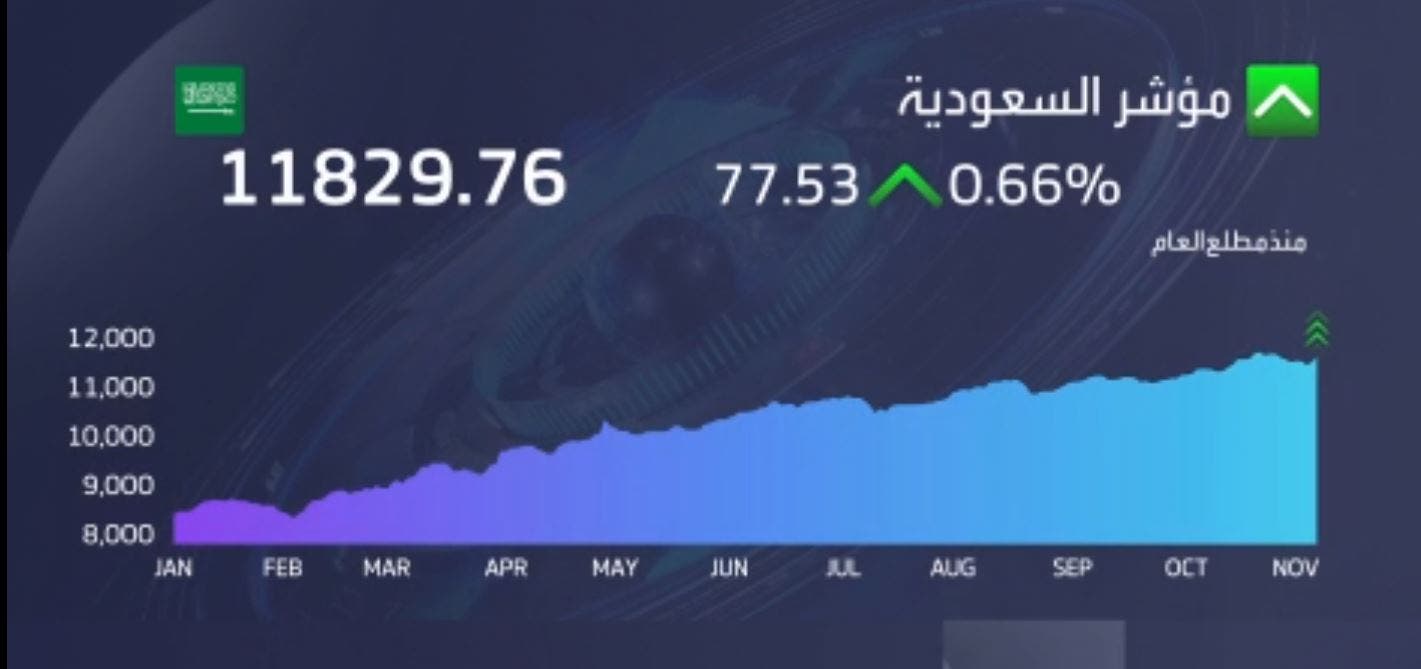 He pointed out that I have Saudi Tadawul Group Holding Company is a great opportunity to diversify profits, Through its subsidiaries, he explained that "Tadawul" has announced plans to offer in subscription of 36 million shares, and the shares offered will be sold by the sole shareholder, the Public Investment Fund, while all the subscription shares will be offered to institutions with the possibility of allocating 10% to private individuals.
He explained that Tadawul could offer dual listing with regional markets, financial derivatives markets, futures markets, local quotes and many investment vehicles and be a source of income.
High turnout was expected at Tadawul's IPO because the Saudi market is one of the largest in the world and this and other IPOs will be open to foreign investors.
Shares of Naseej, Herfy Foods, Abu Moati, Saudi Fransi and Al Taameer posted the highest gains, while shares of Amiantit, Alinma Tokyo M, Malath Insurance, Saderat and Shams were the lowest in trading, with increases and decreases between 9.91% and 9.98%.
While the shares of the companies Saudi Electricity, Alinma, Saudi Kayan, Tasnee and Petro Rabigh were the most active in terms of quantity, while the shares of Al-Rajhi, Saudi Electricity, Alinma, Sipchem International and Saudi Kayan were the most active in value.
The Saudi Parallel Shares Index (Nomu) closed today, in rise of 257.85 points, to close at 25,221.89 points, with transactions worth 35 million riyals, and the volume of shares traded reached more than 370,000 shares, shared by the operations of 1939.
Read More About: Business News