After the shocking scenes on the media of all over the world, of bodies hanging in the city of Herat, in western Afghanistan, the Taliban justified their behavior, considering that it was a matter of teaching others a lesson.
"Yesterday, Saturday, we showed the bodies of the people involved in the kidnappings in different parts of the city, to set them an example for others, indicating that the movement will not tolerate kidnappings at all, "said assistant governor of the state of Herat, Maulvi Sher Ahmad Muhajir., told AFP on Sunday, continuing : "We showed their bodies to make an example for other kidnappers and to prevent them from kidnapping or harassment."
He also explained that the movement wants "to make everyone understand that every thief, kidnapper or perpetrator of any act against our people will be punished".
They were killed before their bodies were hanged
He recounted the events that preceded the horrendous execution yesterday, saying that the security forces had been informed that a businessman and his son had been kidnapped. in morning in Herat. The police closed the exits to the city and the Taliban stopped the suspects at a checkpoint where "there was a fire fight".
Furthermore, he confirmed that one of the movement's fighters was injured, while the four kidnappers were killed, after a confrontation that lasted a few minutes.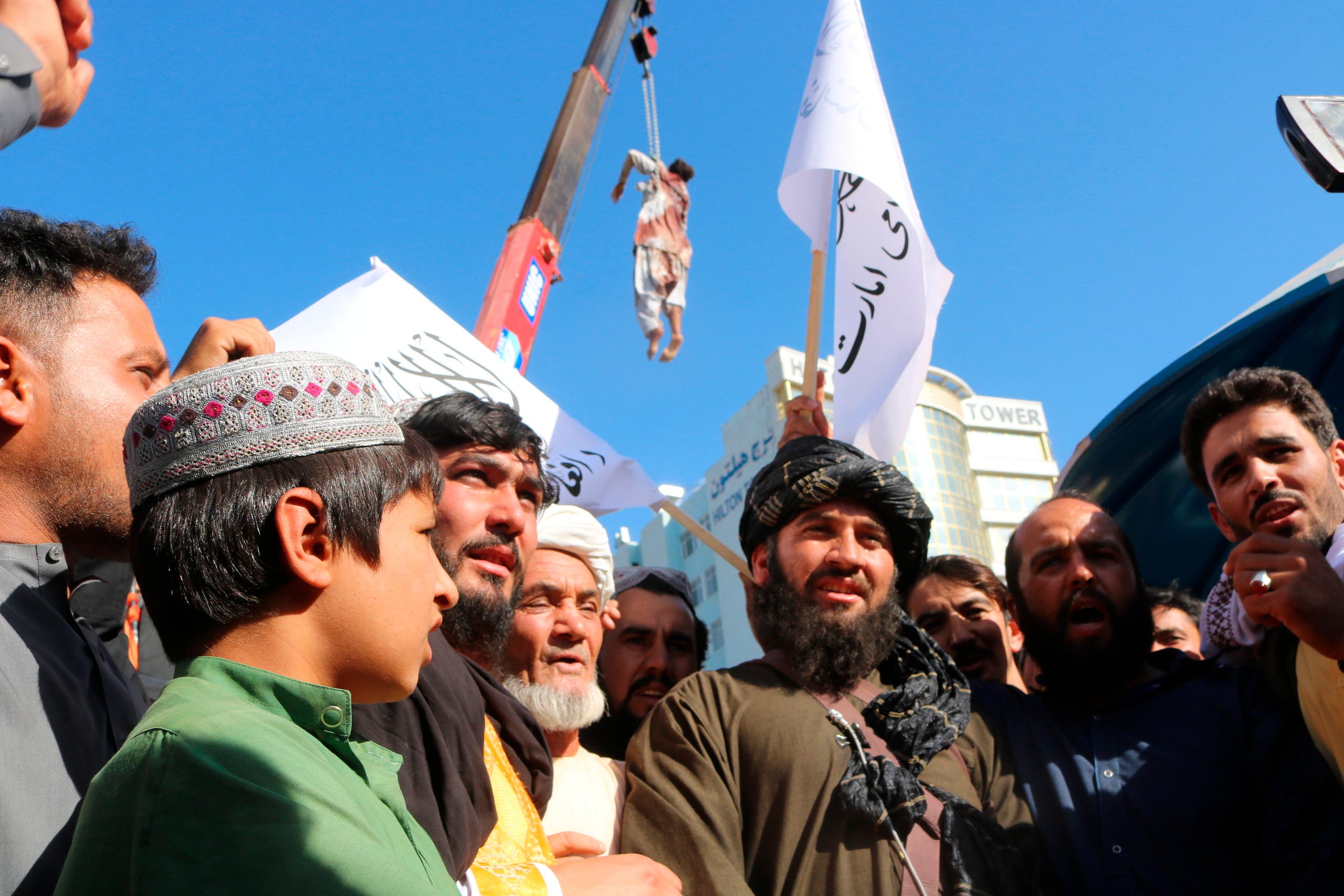 Hideous scenes showing bloody bodies lying in the trunk of a pickup truck have spread over social media, while a man's body was hanging from a crane.
Another video recording also showed a man hanging from a crane in a roundabout in Herat, with a sign on the chest that said: "This is how the kidnappers will be punished".
Yesterday's incident was the most important public punishment since the Taliban took power in the middle of last month.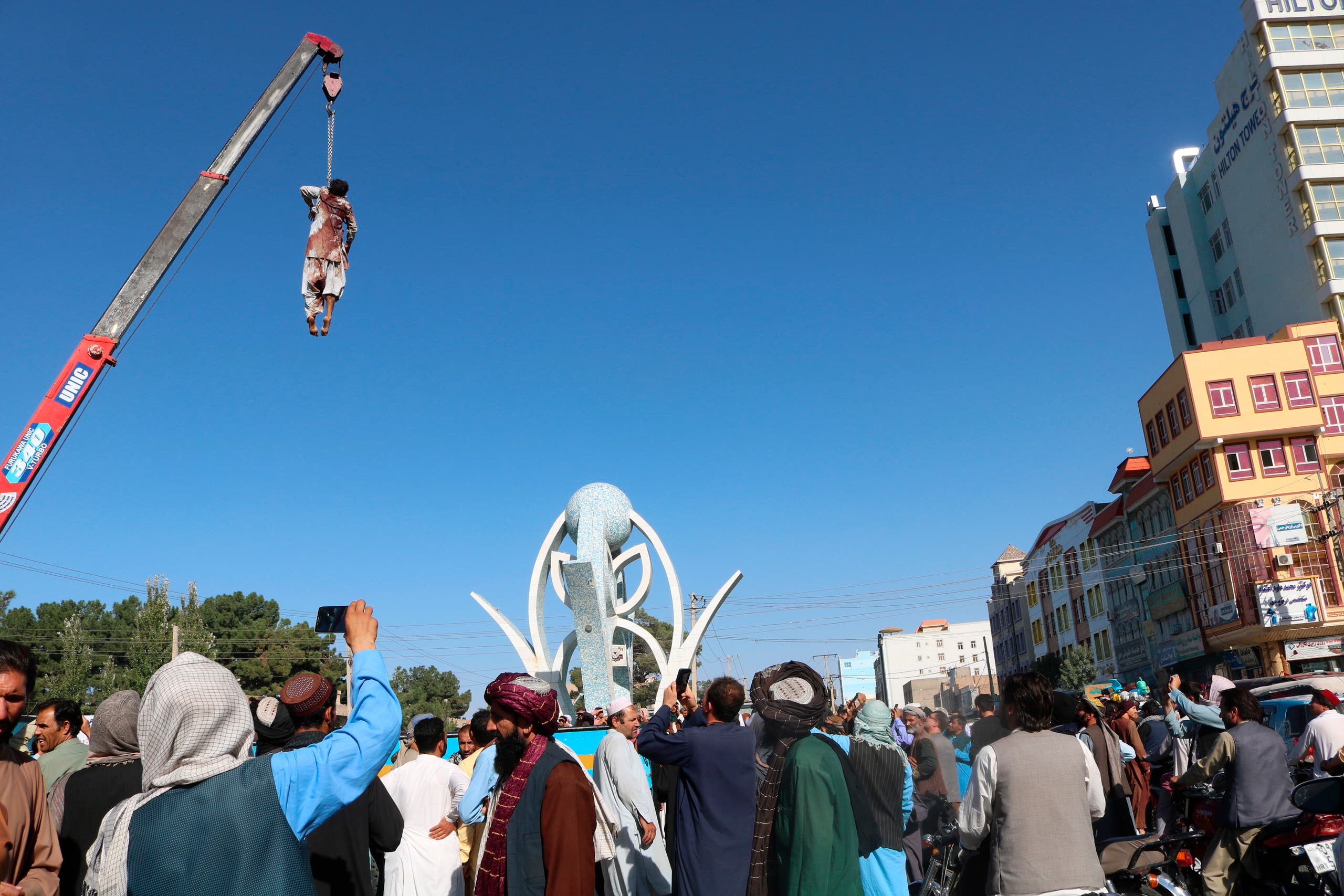 This came after Noureddine al-Turabi, one of the movement's founders, had previously confirmed that the Taliban would return to applying death sentences and amputations, but indicated that they could not. in public.
He also refused, in a previous interview with the Associated Press, to condemn the public executions that took place in vast stages, in full view of the masses, considering that the West had no right to criticize the rigid laws of the movement.
Read More About: World News