Google has developed its own chat platform, to completely replace the old Hangouts platform.
Google's chat platform works in similar way to Hangouts, but with some improvements that keep it up to date.
The company has also added a number of additional features to the platform to suit all of its different uses.
Use group chats
Google Chat gives you two options to talk to more than one user at a time, where you can create chat groups or chat rooms.
You can also access the two options by pressing the + sign in the application, then choose what you want.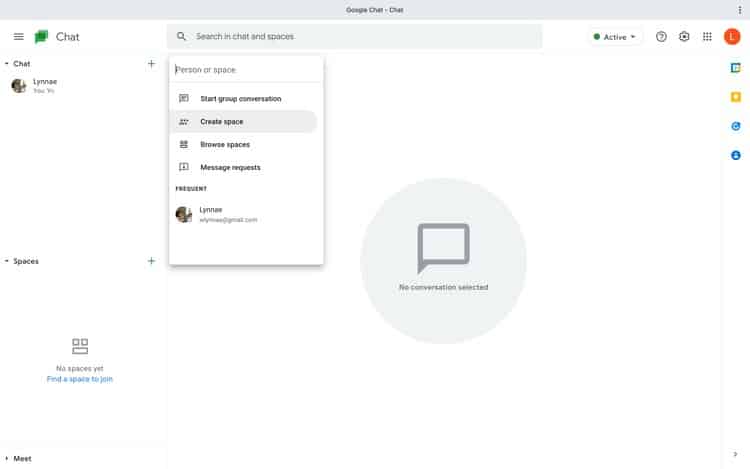 The biggest difference between Google chat rooms and Google chat groups is that rooms are more for business and corporate use. Through rooms, you can target activities to individual users, as well as share files and reply to messages online.
Automatically delete old messages
You can deactivate the history function or save the messages on the platform and this causes the messages to be deleted after 24 hours from sending.
You can also access this feature by pressing the down arrow in the conversation with the user and choosing to close the history and save the chat.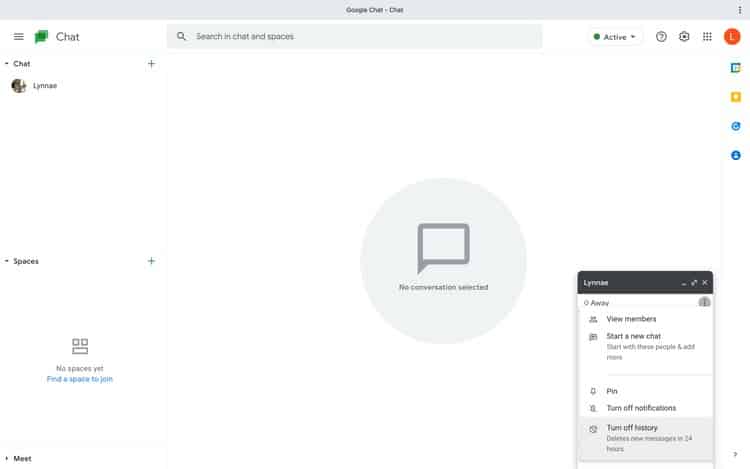 Turn on automatic replies
The platform's autoresponder feature works in similar to automatic replies to Gmail emails.
You can activate this option by pressing the gear sign in the platform interface on the computer, then turn on automatic replies.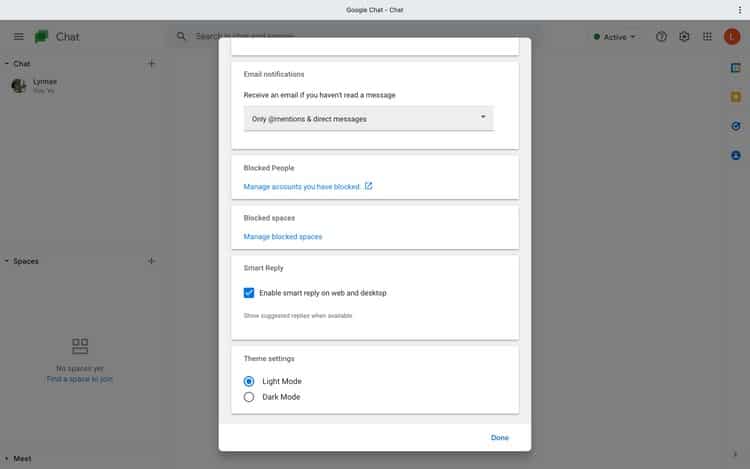 This function also suggests a group of answers in based on the messages you receive, so you can write your replies faster.
Access to Google Chat shortcuts
The platform includes many keyboard shortcuts, like all other Google applications.
You can access a list of all these shortcuts and how to use them by pressing the Shift + key? in the keyboard.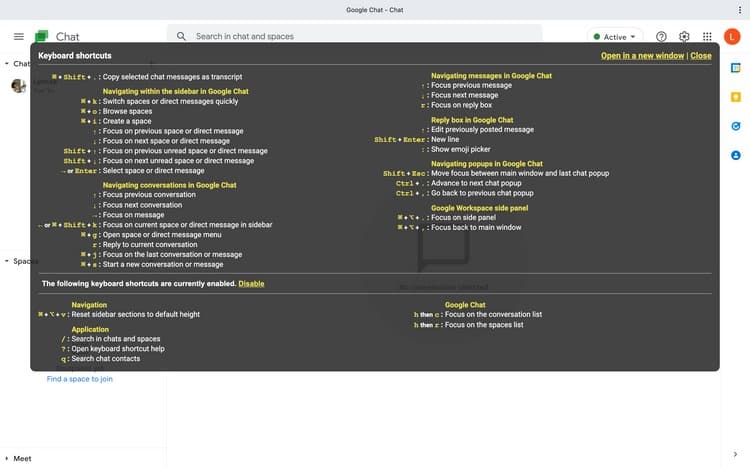 Of course, you also need to memorize these shortcuts and what they represent in order to use them easily and quickly.
Use emojis
This feature is similar to Slack which allows you to interact with messages via emojis.
You can also access it by clicking on the message you want to reply to or by staying on it for a few seconds on the computer.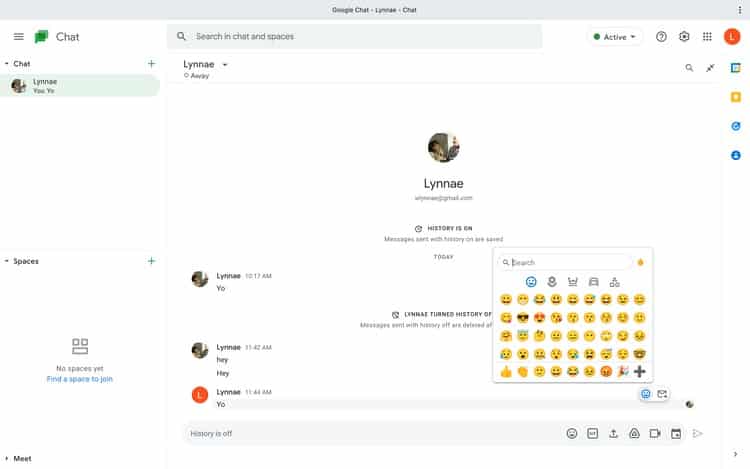 Next, you will find a list of emojis that have appeared in front of you and you will be in able to interact with messages via emojis.
Read More About: Technology News