Turkish riot police dispersed on Wednesday protest in istanbul It was organized by protesters who denounced the government's economic policies and the rising cost of living.
Police arrested dozens of protesters.
Protesters, mostly members of left-wing groups, began gathering in the quiet residential neighborhood of Kadıköy on the Asian side of Istanbul when police intervened.
Protesters chanted slogans calling for the resignation of the government of President Recep Tayyip Erdogan.
The police used shields to disperse the crowd and turned away some demonstrators, much to the ridicule of passersby.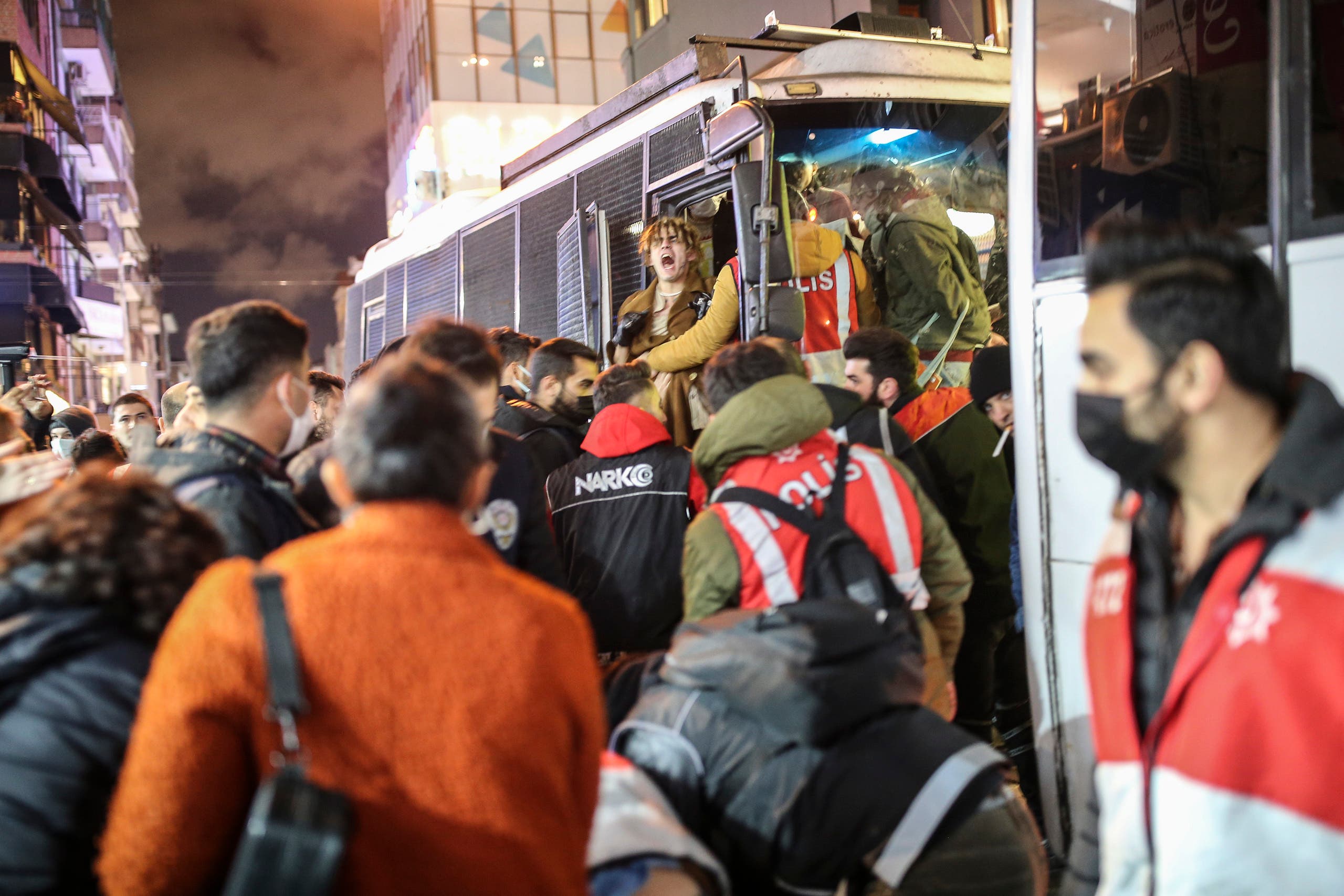 Associated Press reporters who were at the protest site said police arrested more than 30 protesters.
The protest comes amid rising inflation that has severely eroded the purchasing power of Turkish citizens, high unemployment and a sharp depreciation of the Turkish currency – the lira – which followed a series of interest rate cuts.
In addition, the "Birgun" newspaper reported that similar protests took place in Ankara and in other Turkish cities.
On Tuesday, the Turkish Communist Party staged two protests in the capital, Ankara and Istanbul, after rising dollar and euro exchange rates as participants in the demonstrations demanded the resignation of the Justice and Social Party. development.
Citizens accompanied the group that chanted the slogans "The resignation of the Party for Justice and Development" and the video footage published by the opposition channel "TELE 1" showed the citizens walking in a street in the capital singing the slogan "Party for Justice and Development … Resignation".
Also in Istanbul, the Communist Party organized a protest demonstration in the Kadikoy district, on the Asian side of Istanbul.
The Istanbul branch of the Communist Party has called for measures due to the rising cost of living and recent economic developments.
Although the number of participants in the meetings in Ankara and Istanbul was limited, it is one of the rare moments in the era of justice and development in citizens rebel against economic conditions.
Read More About: World News