Taliban authorities have ordered employees of the Kabul city government to stay at home, leaving only women who cannot be replaced by men to continue their jobs, according to the interim mayor of the Afghan capital, who announced on Sunday. New restrictions for women.
The decision to stop most of the city workers from returning to work is a new indication that the Taliban movement, which took control of the capital Kabul last month, has imposed its hard-line policy despite previous promises of tolerance. and inclusiveness.
The Taliban had Girls and women private education He held public office during his government in Afghanistan in the 1990s.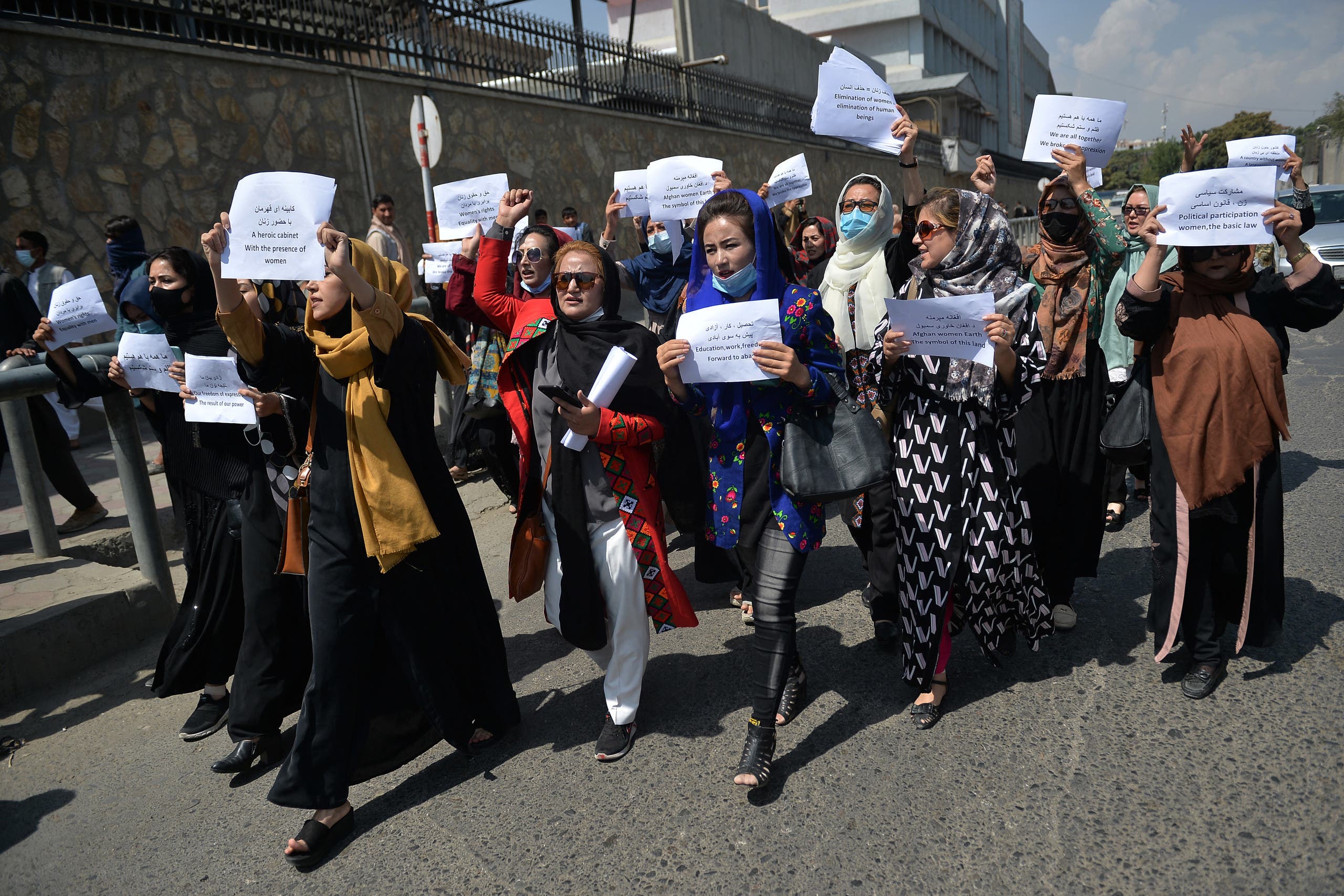 Decisions that affect the rights of girls and women
In recent days, the new Taliban government has issued several decisions that harm the rights of girls and women, in when he ordered middle and high school students not to go back to school for the moment, while the boys of those classes resumed their studies yesterday. They also resumed their university studies, but university students were told that from then on in then the studies would take place in segregated environments and which had to adhere to strict dress codes, in contrast to education under the previous US-backed government, where undergraduate studies were mostly mixed.
The Taliban on Friday closed the ministry for women's affairs and replaced it with a ministry "to spread virtue and prevent vice".
In the same context, on Sunday more than 12 women organized a protest outside the ministry and raised banners calling for women's participation in public life. A banner read: "One company in where women are not active is a dead society ".
"Why are the Taliban depriving us of our rights? We are here for our rights and for the rights of our daughters," said Basira Taouneh, a 30-year-old protester.
The protest lasted about 10 minutes. After a brief verbal confrontation with a man, the women boarded the auto and they left, while the soldiers watched the demonstration closely by two auto.
Women's protests
Taliban fighters have forcibly dispersed many of the women's protests in recent months.
Somewhere else in city, the interim mayor of Kabul Hamdullah Namouni held his first press conference since his appointment by the Taliban.
He said that before the Taliban took power last month, about a third of Kabul's 3,000 employees were women and worked in all departments.
Namouni explained that the government has ordered employees to remain in their homes until another decision is made, noting that women who cannot be replaced by men, including some in the departments of design and engineering and public toilet workers designated for women are excluded from this decision. Namouni did not say how many female employees were forced to stay at home.
He said: "There are some areas that men cannot do, which prompted us to ask our employees to continue to perform their duties, as there is no alternative."
Namouni also indicated that the new government has begun to remove security barriers in Kabul, a city that has been the subject of frequent bombings and attacks in previous years. These barricades – erected near ministries, embassies and homes private of politicians and warlords – have been common in Kabul for years.
The new governor of Kabul said ordinary citizens would be hired to remove the barriers. Although he announced the removal of most of the barriers, journalists who visited the city noted that the barriers outside most government structures and embassies remain. in force.
The Taliban tried to present themselves as guarantors of security, hoping to win the support of a public still skeptical of its intentions.
Perhaps the most difficult challenge facing the new Taliban rulers is the acceleration of the economic recession. Even before the Taliban took power, Afghanistan suffered from severe problems, including widespread poverty, drought and the state budget's heavy dependence on foreign aid.
As a sign of desperation, Kabul's street markets have sprung up, with residents selling their goods, some vendors hoping to leave the country, and others having to sell their meager belongings in hopes of money for their next meal.
Read More About: World News