Following the bloody events in Beirut today, which resulted in 6 deaths and 32 injuries, the US State Department confirmed Thursday that Hezbollah's activities undermine Lebanon's sovereignty, calling for calm and relaxation in Beirut.
"We join our voice with the Lebanese authorities in their call for calm and an end to escalating tension," State Department spokesman Ned Price told reporters.
Interestingly, Beirut experienced the impact of violence on Thursday that brought to mind the specter of sectarian fighting, especially after the clashes that broke out between the areas of Chiyah and Ain al-Rummaneh, which in previously formed a line of contact during the civil war (1975-1990).
L'area Tayouneh, near the Beirut Palace of Justice, experienced a massive displacement of residents, according to the official news agency.
Case of the port of Beirut
At the same time, the army deployed heavily in the area in an attempt to stem the violence that broke out as early as 12 noon, after supporters of the Amal Movement and Hezbollah protested in front of the Palace of Justice against the judicial investigator in Beirut in the case of an explosion. port, Judge Tariq Bitar. However, things quickly deteriorated in followed and transformed in shootings, bullets and bullets.
Armed men from the two parties marched with their heavy weapons in the outskirts of Beirut, while snipers were deployed on the roofs of the houses.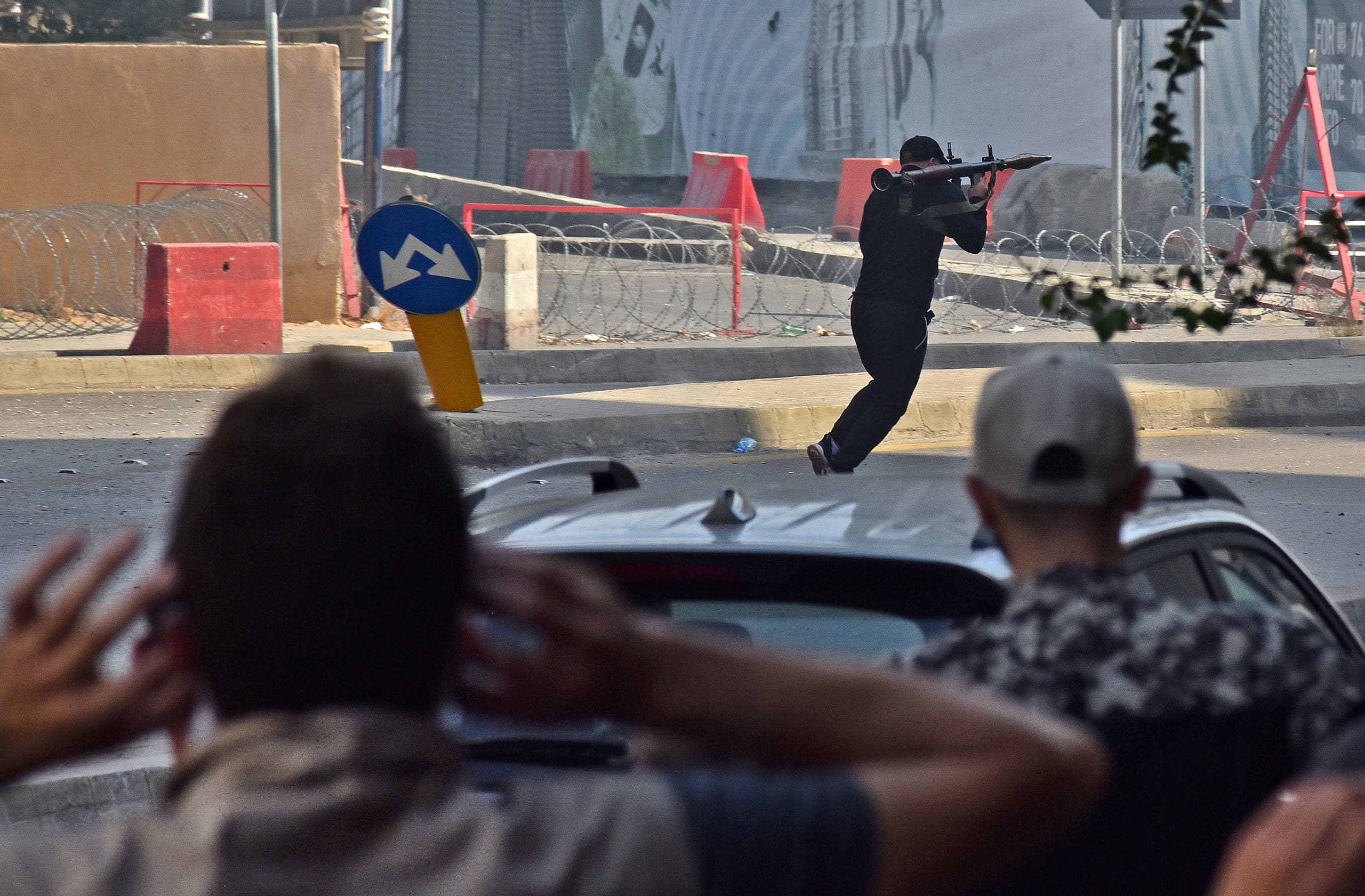 While Hezbollah and the Amal Movement accused "Lebanese Forces Party groups" of shooting and live bullets in the heads of protesters by their supporters, the Party of Forces found its accusation totally rejected and aimed at deflecting the protest. attention from "Hezbollah" invasion of this region and other areas in earlier times.
The Forces Party also pointed out that the clashes that took place today are simply facing justice with the same revolutionary logic and the use of weapons, intimidation, violence and force to bring down the investigation path into the Beirut port explosion. .
Interestingly, Judge Tariq Bitar has been subjected to a Hezbollah-led lobbying campaign in recent days to oppose his summoning of former ministers and security personnel to be questioned as part of the investigation he is conducting, which included requests for its removal.
Read More About: World News