The US ambassador in Office in Yemen Cathy Westley confirmed today Saturday that she is giving top priority to releasing local embassy employees detained by Houthis and restoring control of the diplomatic complex in Sanaa.
"My priority is to ensure the immediate release of all our detained local employees in Yemen, restore control over the complex that housed the US embassy in Sana'a and stop the Houthis' harassment of our local employees, "he added. in a message posted on the Twitter account of the US embassy in Yemen.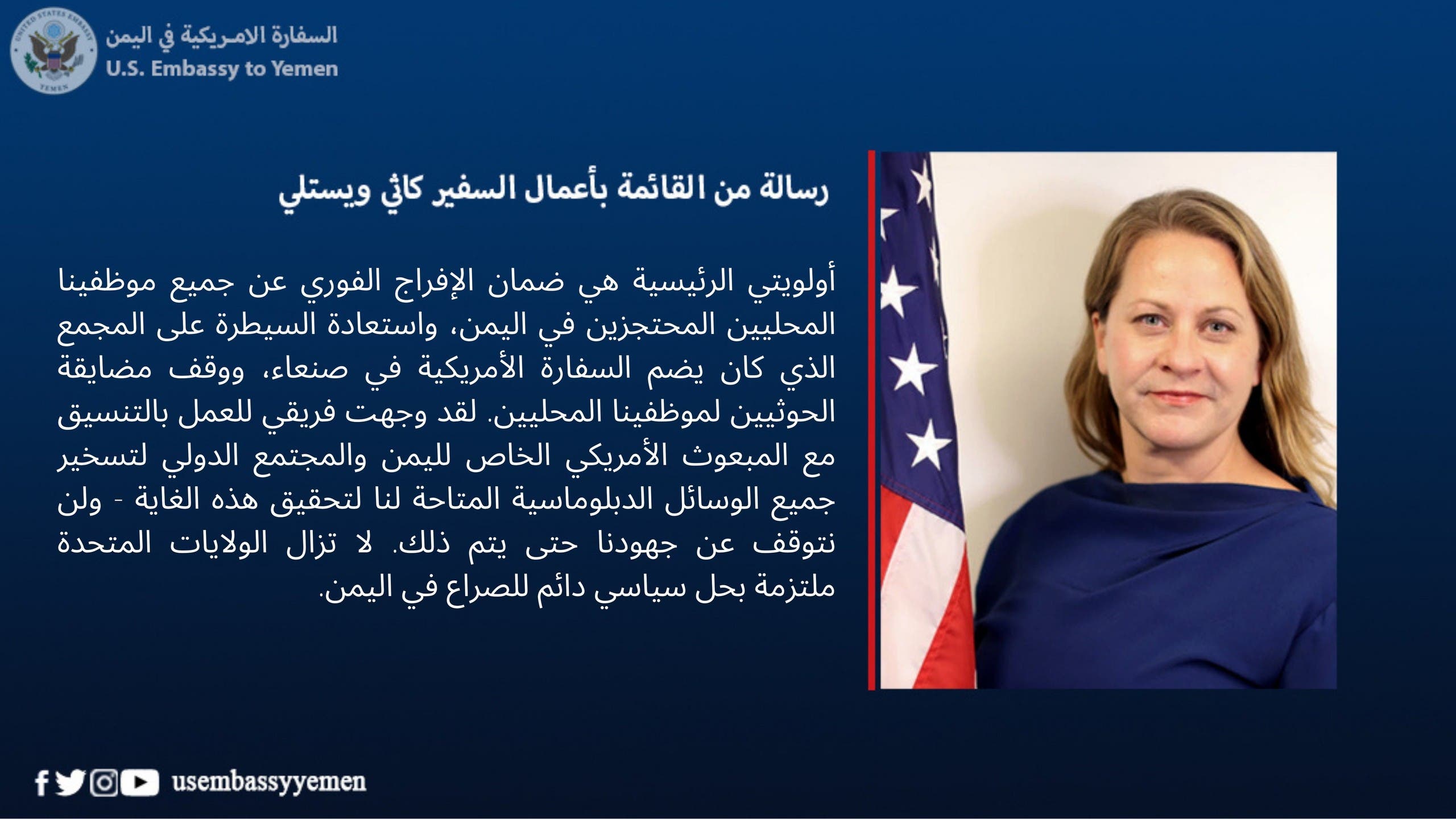 And he continued: "I directed my team to work in coordination with the United States Special Envoy for Yemen and the international community to use all diplomatic means at our disposal to achieve this goal. We will not stop our efforts until it is done. . "
Westley stressed that the United States remains committed to a lasting political solution to the conflict in Yemen.
During the month of November, Houthi militias stormed the US embassy complex in Sheraton Street in the capital city of Sanaa. And local sources reported that the militia members They stormed the embassy complex and looted from within Large amount of fixtures and equipment.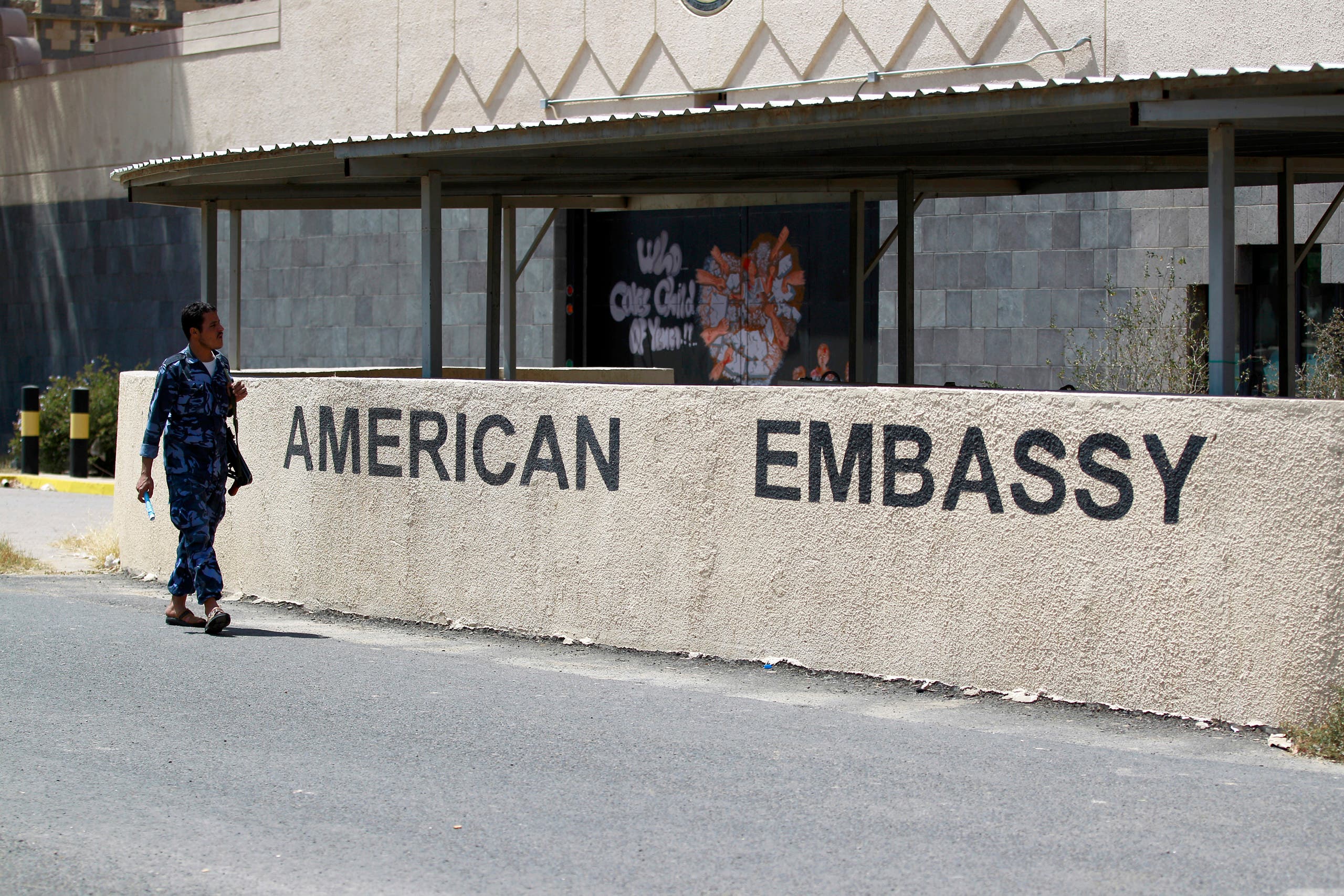 The assault operation came days after the abduction of three embassy employees, which was preceded by the militia kidnapping of 22 others, most of whom work as part of the security personnel who remained guarding the embassy building.
Interestingly, the US embassy closed in 2015 after the Houthis seized the Yemeni capital, but some Yemeni employees continued to work from home or as building security guards, before militias there. arrested days ago.
Read More About: World News