Today, Tuesday, Taliban spokesman Zabihullah Mujahid announced that the new prime minister is "Mullah" Muhammad Hassan, with Abdul Ghani Baradar as deputy prime minister.
While the defense portfolio was entrusted to Mawlawi Muhammad Yaqoub (son of Mullah Omar, founder of the movement), while Sirajuddin Haqqani (son of Jalaluddin Haqqani, founder of the Haqqani network, which America classifies as a terrorist) took over the Ministry of Interior.
As for Amir Khan Muttaki, he was appointed foreign minister and Hedayatullah Badri as interim finance minister
Furthermore, the spokesperson clarified during the press conference that some ministries have been kept unchanged and have not seen any changes at the moment.
He also pointed out that the Taliban wish to represent all nationalities and ethnicities in the country.
temporary government
In response to questions from reporters, Zabihullah explained that this government is temporary to manage the country's affairs and the needs of citizens, until things are clear, to be announced later after consultations between the leaders of the movement to announce the government. the final.
As for today's demonstrations in the capital, he urged citizens not to demonstrate in the capital before coordinating with the security authorities.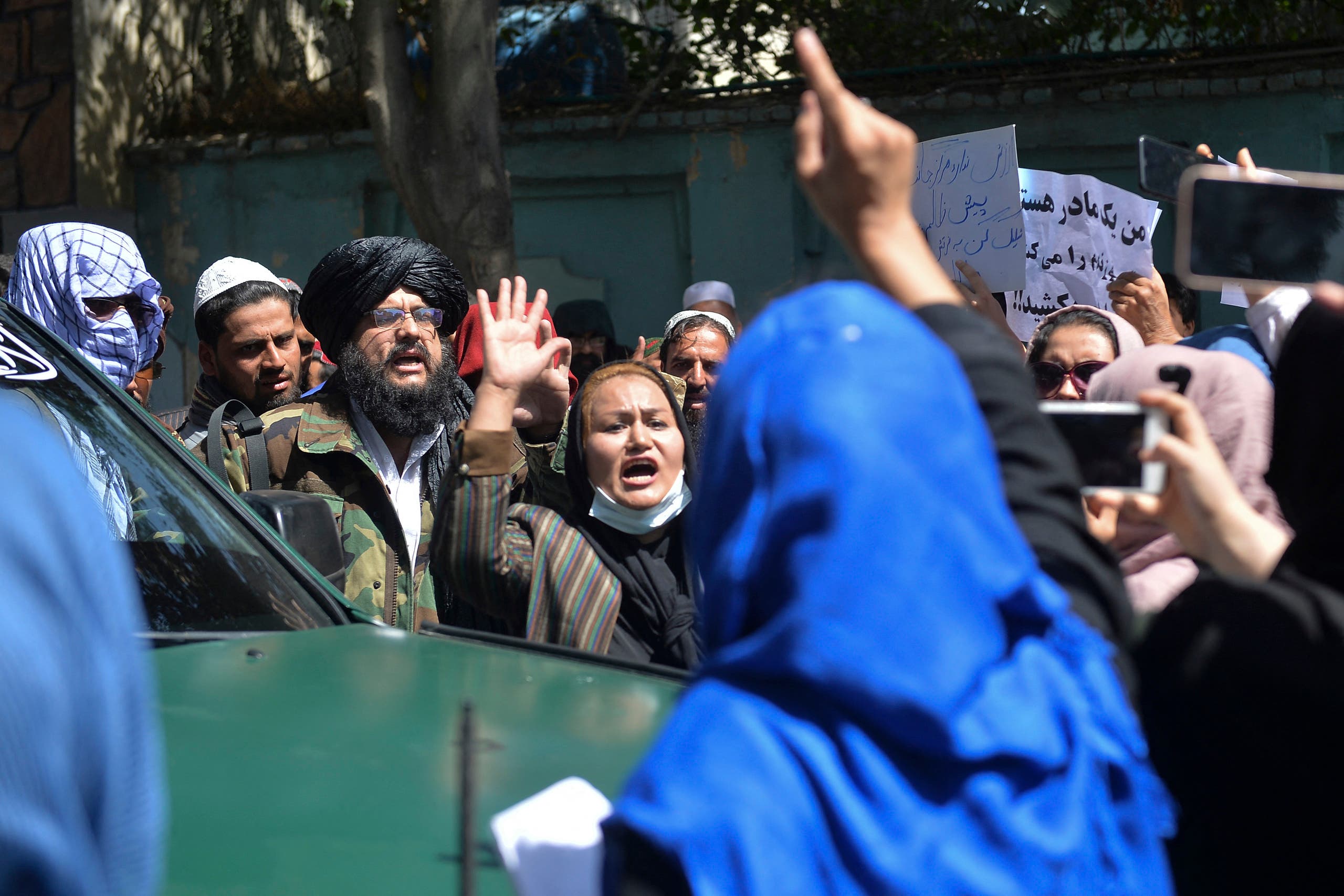 "We will not allow the chaos of demonstrations"
While stressing that protesters should not be attacked, he felt that some protesters did not abide by the laws, warning that chaos should not be caused, adding that in these current critical conditions, chaotic marches cannot be allowed.
He also warned that the movement's fighters are not trained to deal with the protests, calling for a temporary halt to those marches.
As for Panjshir, he stressed that the situation was stable after the movement took control, pointing out that the battles are over.
As for the international recognition of the Taliban government or what the movement calls the "Islamic Emirate", he stressed that the Taliban want good relations with all Western countries and countries in the region, without allowing interference in our system and its form!
Interestingly, several leaders of the movement had repeatedly announced in past that the government was ready, but the date was also postponed several times, until the upcoming but temporary government was announced today.
This has happened in amid a warning from the international community to the Taliban that the new ruling regime or authority that will manage the country's affairs should be global and not exclude any of the Afghan parties.
Read More About: World News