An event held in the Yemeni city of Marib on Saturday revealed that 10,000 children were killed as a result of the war waged by the Houthi militias, as well as the psychological impact of more than two million Yemeni children.
The academic specialist in psychiatry, Dr. Mahyoub Al-Mikhlafi said in an event on childhood: "More than two million children have been psychologically affected by the war launched by the Houthi militias against the Yemenis, due to their direct injury, forced displacement or displacement from their areas."
Al-Mikhlafi presented the most important crimes and violations committed by the Houthi militia against children in Yemen since the start of its coup against legitimate authority in late 2014.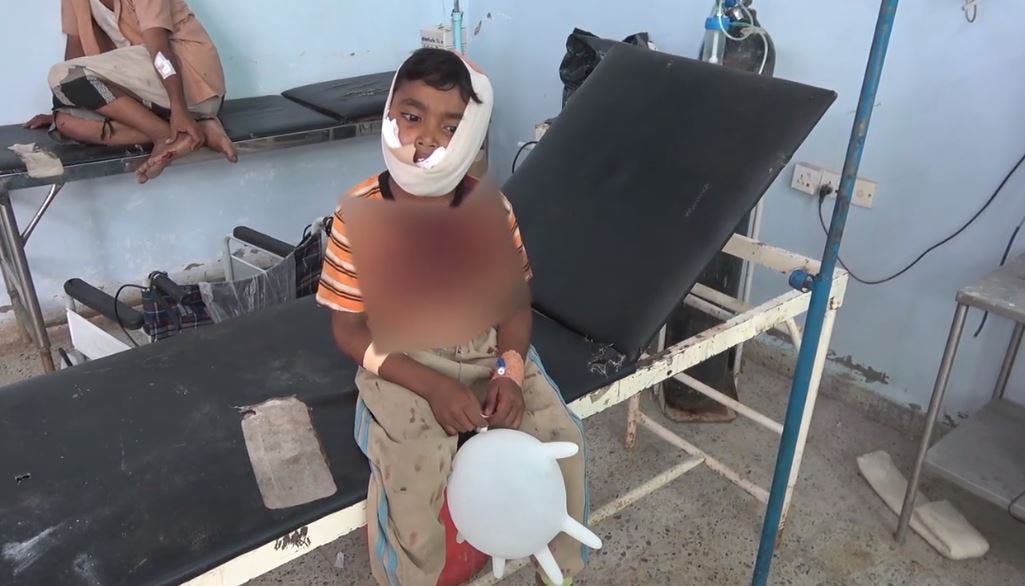 He pointed out that at least 10,000 children were killed, while the limbs of another 8,000 children were amputated, including 800 children who were completely or partially paralyzed. in this war that has been raging in Yemen for more than 7 years, according to a Yemeni news agency official.
Al-Mikhlafi stressed that the Houthi militia, since the beginning of his coup, has recruited about 20,000 children and immersed them in its battles against the Yemenis. in flagrant violation of all international conventions and pacts on children's rights, criticizing the silence of the international community towards these crimes.
In turn, the child Hanouf Ismail, in the children's event, called on the international community, humanitarian and human rights organizations and bodies to condemn the terrorist crimes committed by the Houthi militias against children in Yemen and their deliberate criminal targeting of displaced persons camps in Marib, after removing them from its control areas.
It also called on the United Nations Security Council and the High Commissioner for Human Rights to put pressure on the Houthi militias to stop bombing civilian-inhabited towns and villages with ballistic missiles, missiles and drones with booby traps, which have caused the death of hundreds of people. of children and women and tore their bodies apart.
He stressed the need to include the Houthi militia in the list of terrorist organizations and groups and to include its leaders in the lists of international terrorists for the crimes they committed against the children of Yemen.
Read More About: World News