Apple officially launched the new iPhone 13 phones, so some may switch from old versions to it.
IPhone users usually have several Apple Watches, and you may not want to upgrade your old watch.
In this case, you need to connect the old watch with the new phone and you may experience some problems when you try to connect the watch with the new phone.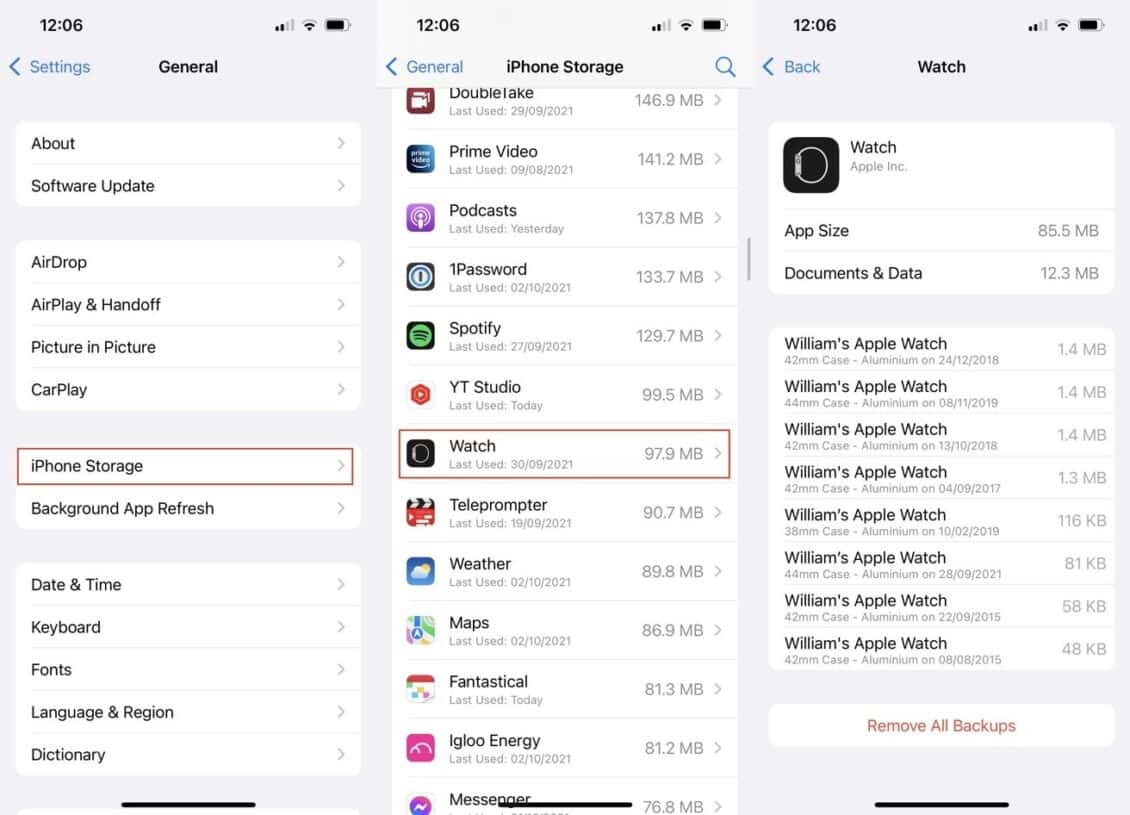 Therefore, you should follow the steps and tips that we mention to you today, as these steps help you connect your watch more easily.
Steps to connect the Apple Watch to the new iPhone
In the beginning, before any step, you need to make sure to make a backup of your Apple Watch, in so as not to lose its content.
You can do this by going to the Settings app, then General Settings and choose Manage iPhone Space.
Next, click on the watch app under the list of apps on your phone and you will see a list of all available backup copies of the watch.
You can search for the most recent backup you made from the watch and the backups are not arranged in chronological order, so you have to search for them manually.
After you are sure you have a backup of the watch on the phone, unplug the watch from the old phone.
And then plug it directly into the new phone, so you can start using it and restore the backup to your phone.
Watch app backups are transferred from old iPhone to new iPhone while app backups are transferred via iCloud.
What to do if you can't find a recent backup of your watch
The steps vary depending on the situation in where you are. Self in you previously disassociated the watch, you will not be able to get a new backup.
And if you haven't removed your watch, you can go to Manage App Backups and backup your watch directly via the app.
You can also tie up the watch and prepare it for use as a brand new watch, although this is annoying and won't do you any good.
Read More About: Technology News