The Ministry of Commerce of Saudi Arabia has announced a strengthening of control over all commercial establishments, markets and shopping centers, to prevent any transgressions towards the application of precautionary measures to prevent the spread of the Corona virus and its variants, and the " application of sanctions against offenders.
The ministry said, in a tweet on the site of social network "Twitter" which get the booster dose of the Corona vaccine; A condition for the continuation of the state of immunization and entry into markets, centers and commercial establishments, starting from 1 February 2022.
He added that this includes age groups from 18 in on, as well as anyone who has been 8 months or more since they received the second dose.
He explained that the exemption from taking the vaccine is excluded from this, according to the "Tawakulna" application.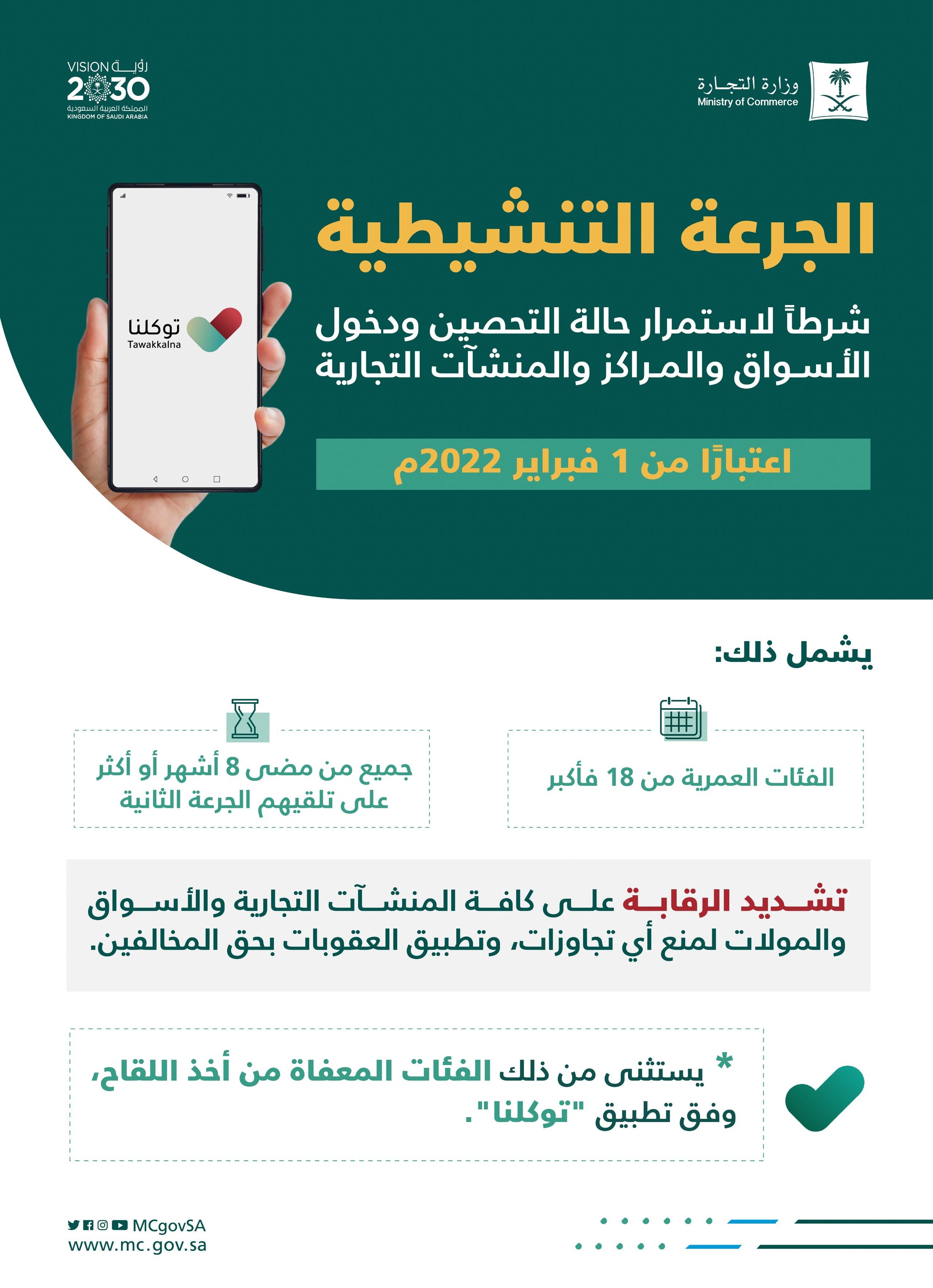 The Saudi Minister of Health, Fahd Al-Jalajil, had confirmed that the Kingdom is closely following the developments that the world is witnessing in the face of the Corona virus and its modifications.
Al-Jalajil recently said, "We raise readiness at all levels to address Corona and its modifications," calling on everyone to ensure their safety by completing immunization and adhering to precautionary measures.
Read More About: Business News